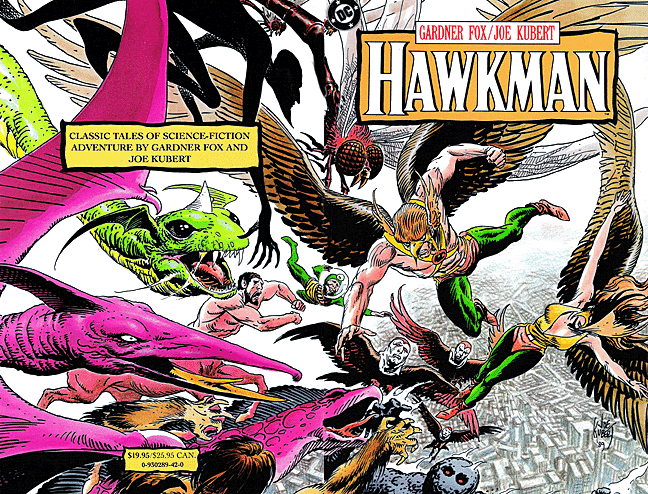 Or, in other words, what is the purpose of this blog?

Being Carter Hall is not a depository of knowledge. I don't think I am knowledgeable enough about Hawkman and his kin to be an "answer man" at this time. Sure, I know a lot about the character, but I don't posit myself as a superior expert or anything like that.

No, instead my mission here is to document my journey into Hawk Fandom. In the past few years, as I have found myself becoming more and more of a DC Comics fan, I have regularly found myself drawn to Hawkman as a character. So as I "take the plunge," so to speak, into full-on fan and collector status, I want to share it with all of you. Everyone who reads or collects comic books will probably have a similar story at some point -- those heady days of the "honeymoon" when every story is new and interesting, that day you find a discount bin just absolutely jammed full of a character's title, alternating through the peaks and valleys as a publisher tries to find the right voice for your hero's title, and the day you find that rare Silver Age issue at a Con that you thought you'd never own.

I hope that you will enjoy this little odyssey of mine. It promises to take us from the hallowed days of Egyptian antiquity, to the far-flung star Polaris and its planet Thanagar, to the present day, and beyond.

We're about to take flight.


Image: Hawkman Trade Paperback, 1989, Joe Kubert.